Ed Sheeran Pop Up Stores TODAY (7/12)
Super excited about Ed Sheeran's new album, No. 6 Collaborations Project? It's out today with Pop Up stores all over to grab exclusive merchandise and giveaways!
All shops are open only for today Friday 7/12 from 3:06 – 9:06 PM LOCAL TIME.
Shop Ed's pop up stores this Friday, 7/12 to celebrate the release of the new album, No. 6 Collaborations Project, with exclusive one-day-only merch collaborations dropping throughout the day w/ RHUDE, Kid Super and Chinatown Market.
Giveaways will take place throughout the day!
Visit edsheeran.com/popups for more information about where you can find the pop up store near you
******* AND ... we want to send you on a VIP trip to England to see Ed perform in his hometown and meet him backstage! MORE INFO HERE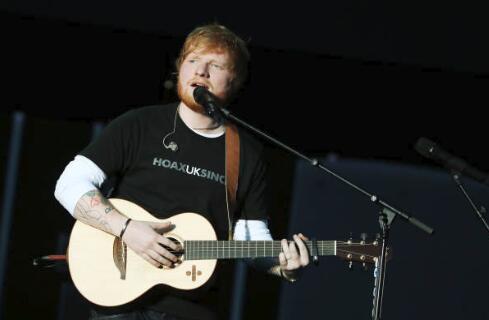 photo credit: Getty Images

Theresa Lucas
Want to know more about Theresa Lucas? Get the official bio, social pages, articles and more!
Read more