I'll admit it - we're a household that orders pizza at least three times every month. We usually go with garlic crust because it's soooo delicious. Not sure what my thoughts are about this though. Wouldn't it just be considered bread??
National Italian chain Villa Italian Kitchen is releasing a new specialty pizza for those who apparently want to eat pizza, but without all the sauce, cheese and toppings. Their new pizza is "Just the Crust" and appears to be literally just that — crust sliced and assembled in a box.
As I was checking Twitter to see the general consensus, people seem to have more questions about the strange new item – mostly about how the company is getting the crusts. Some also feel Villa Italian Kitchen might be playing some kind of prank on customers.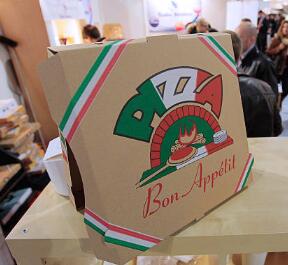 photo credit: Getty Images

Theresa Lucas
Want to know more about Theresa Lucas? Get the official bio, social pages, articles and more!
Read more