It's such an iconic, pop culture thing for all our generations - The Goodyear Blimp. My Dad even had a tiny model of one hanging from the ceiling above his Lionel train layout - ha!
Now's your chance to actually spend the night inside the Goodyear Blimp, offered by Airbnb!
You can start booking reservations beginning October 15 for three, one-night stays. The blimp of course, will be nestled safely in its hangar in Mogadore, Ohio.
The dates available are: October 22nd, 23rd and 24th. The following Saturday, October 26, the blimp will provide coverage of the Notre Dame vs Michigan football game in Ann Arbor.
You can see what your "digs" will look like and find more info ON THIS LINK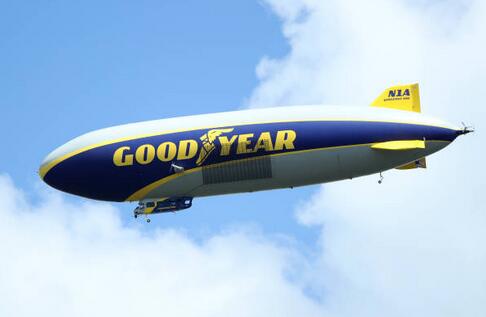 photo credit: Getty Images