There's A Better Chance You'll See UFOs If You Live Here
Have you ever seen something you couldn't identify up in the sky? I saw a meteor once (flew right over our car) and boy did my mind start to wander. What if that was actually an alien spacecraft disguised as a meteor?? tee hee
The analysts at SatelliteInternet.com have compiled data, used from the National UFO Reporting Center and the U.S. Census, to figure out where you might have a better chance of seeing a UFO here in the states. Whether you believe in alien life or not, you can't deny there's an interesting regional trend.
States with the most UFO sightings:
Washington
Montana
Vermont
Alaska
Maine
States with the least UFO sightings:
Texas
Louisiana
Georgia
Mississippi
Alabama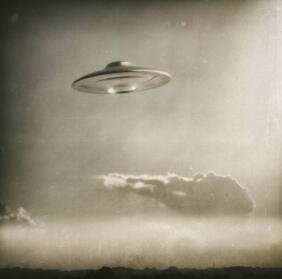 photo credit: Getty Images

Theresa Lucas
Want to know more about Theresa Lucas? Get the official bio, social pages, articles and more!
Read more